Sailing in Halong Bay in sunny and warm weather is ideal, everybody when they book a tour to Halong bay dream for that. But if you are get bad luck on the day you travel to Halong when it starts raining. In fact, weather in Halong bay changes suddenly and the chance that your trip is cancelled is unpredictable; for example, today it is great, calm sea reflecting blue sky; the next day, the sky covered by gray and white cloud, the raindrop loses itself into the immense ocean, the strong wind blows and the endless wave roars until its hit the shore. If the weather is not favor and you have to stay on board, there are some things you can do, don't let the weather ruin your trip.
Read books
In the receptionist area of the cruise often have books for tourists, while not many people look at this area and you will not find a vast collection of books there, but you will find some interesting books about local cultures and some travel magazines. It is good to get away from the hustle and bustle part of the ship.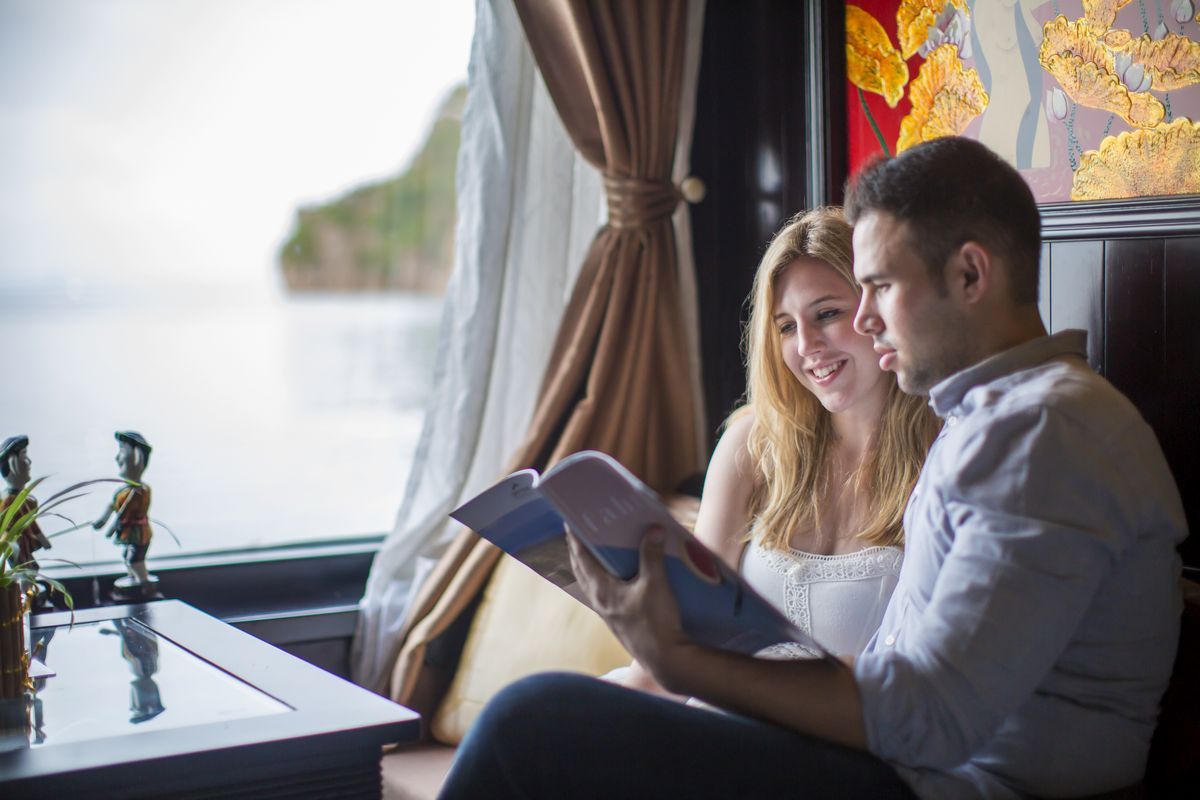 Go to spa and gym
Spa area is located on the top deck of the Dragon Legend Cruise. No matter how strong the wind is blowing, it is always relaxing and calming inside the spa. The best part out of the worst weather is staying in the steam room and enjoy stormy sea, besides, we also offer body treatments, skincare, facials and foot massages, performed by well-trained staff.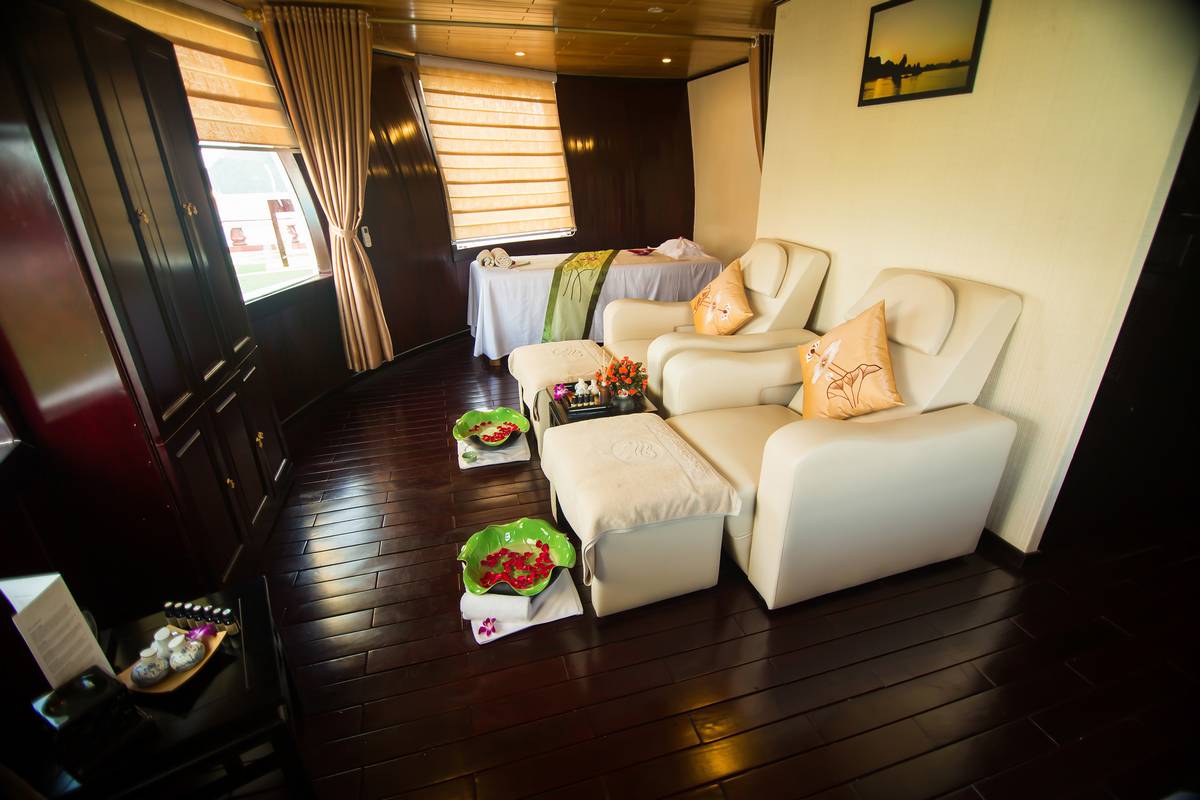 Attend cooking class
Joining cooking class is not a bad idea when the weather is not on your side. The professional chefs are more than happy guiding you preparing some traditional Vietnamese cuisine such as Spring roll, papaya salad or making vegetable carving. After that the dinner is served with various courses.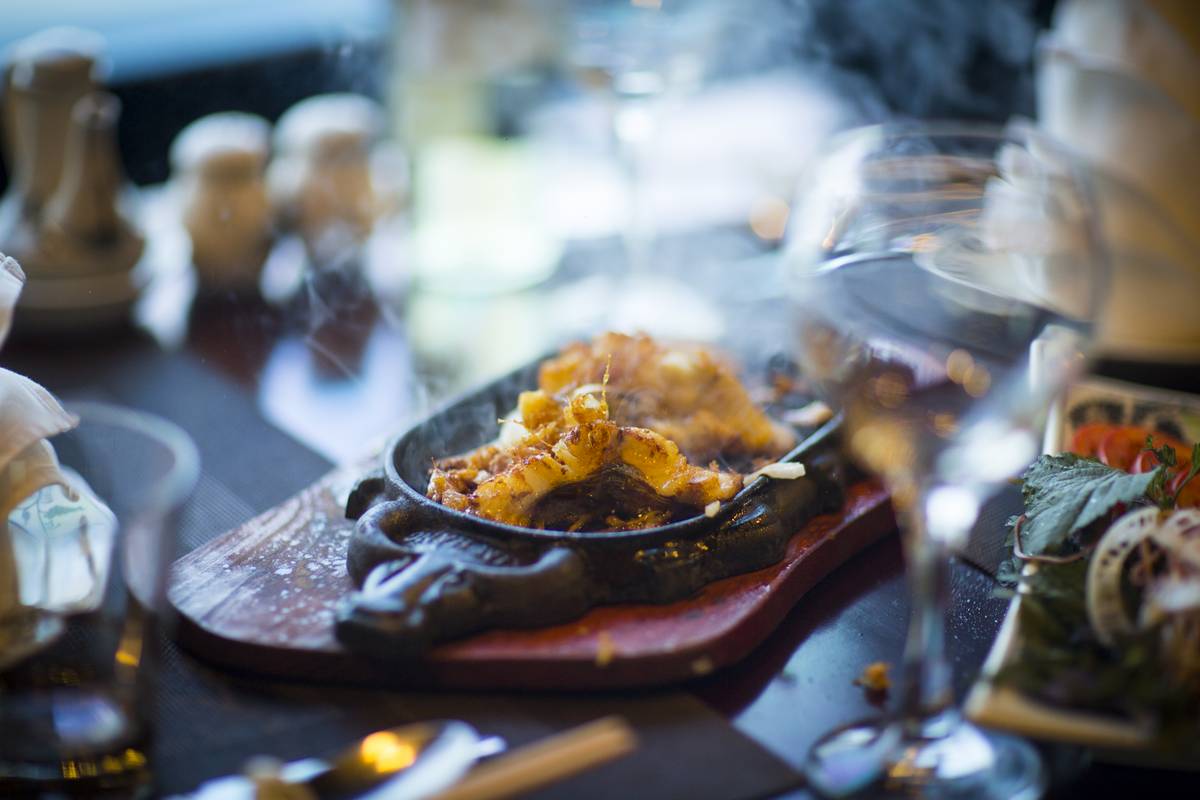 Chit – chat with other tourists and join with our staff for homemade performances
Seeing the bartender preparing drink and have a little chit-chat with him doesn't cost you anything. In a stormy day, tourists love to gather together in the bar, so join them, share with them about your trips, your next destination and with some luck, you may find your next trip's companions. One plus point for customers stay with Indochina Junk cruises is that we have talented crew who can play many Vietnamese traditional instruments: flute, monochord and "dan nhi"; they would love to entertain you with their rustic performances.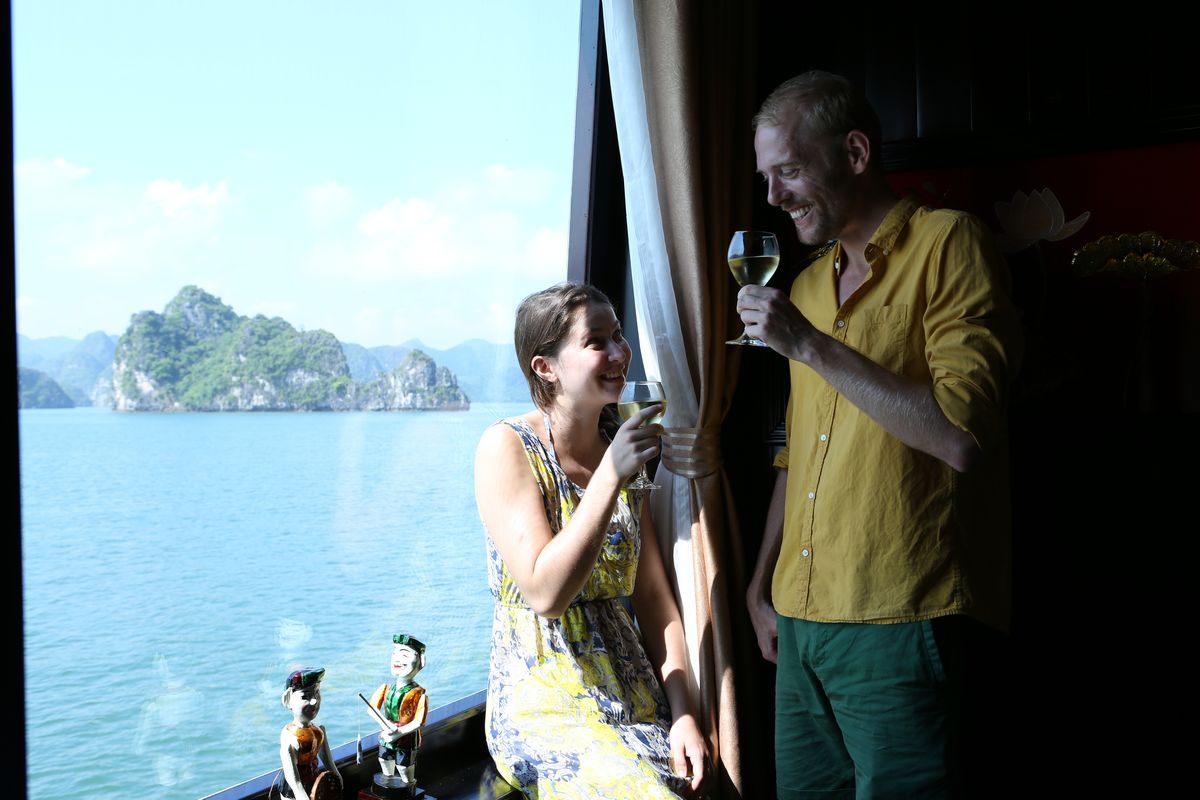 Watch TV
On the luxury cruise Dragon Legend, we offer TV with multiple channels from sport to movie, from fashion to music, all will keep you updated to the newest trends. While some body thinks it is waste of time, others would see it as a good way to relax and enjoy the sea by your own way. With the large window view, you still have a full joy of see the sea.
Have a Treasure Hunt on board with kids
Unlike you, kids don't want to stay in a place for a long time; they have a lot of energy to run and to play, so make a small Treasure hunt with them. Give them some clues and hide the treasure somewhere on the board. But make sure to talk with our cruise manager before you arrange your game, we would love to support and make sure your kids are safe during the hunt.
In the end, while it is not always happens but when the weather get worse and your cruise is cancelled we will inform you ASAP, you can get refund or arrange another cruise trip on the next day.