Indochina Junk's
Dragon Legend Team
Dragon Legend is the latest member of Indochina Junk luxury cruise fleet operating multiple-night cruises on Bai Tu Long Bay, a beautiful, less crowded area of Ha Long Bay, Vietnam. The name Dragon Legend Cruise echo's the legendary formation of Ha Long Bay where it is said that Mother Dragon and her children descended to help the Vietnamese people fight against invaders.
We welcome travelers all over the world to discover Halong Bay, an extraordinary destination. Getting onboard Dragon Legend to enjoy luxurious accommodation, attentive service, authentic Vietnamese food and welcomed by the friendliest onboard crew.
Responsible Travel
We actively operate and join various responsible travel campaigns to protect the Halong Bay environment and support the local community. We commit to applying sustainable practices to the entire working process and influence other partners, customers to do the same.
"For a green Halong Bay" is one of our responsible travel program operated since 2007 to raise awareness of environment protection and local community support. The project of collecting rubbish on the sea water continues to be well implemented and achieves positive results. Many visitors appreciate this effort and support the project so much. It is also a precious learn of protecting the environment and sharing benefits with local people.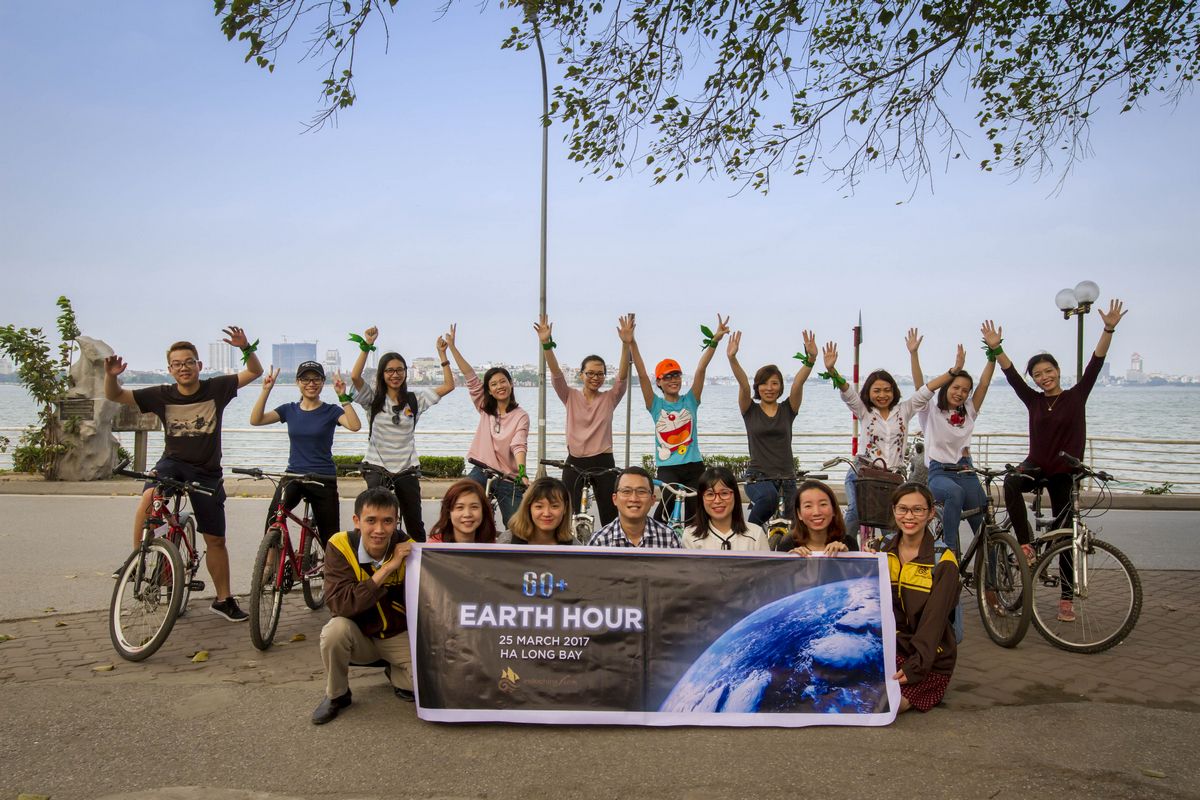 The Happy Team
Cruising on Halong bay, you are not just sailing on a trip but you are sailing with a young enthusiastic onboard crew, they are the friendliest people on the earth to treat you as a friend visiting home but keep professionally in service.
Our people work with pride and passion to bring you the best authentic travel experience on Halong Bay. They will make your cruise the highlight of Vietnam vacation.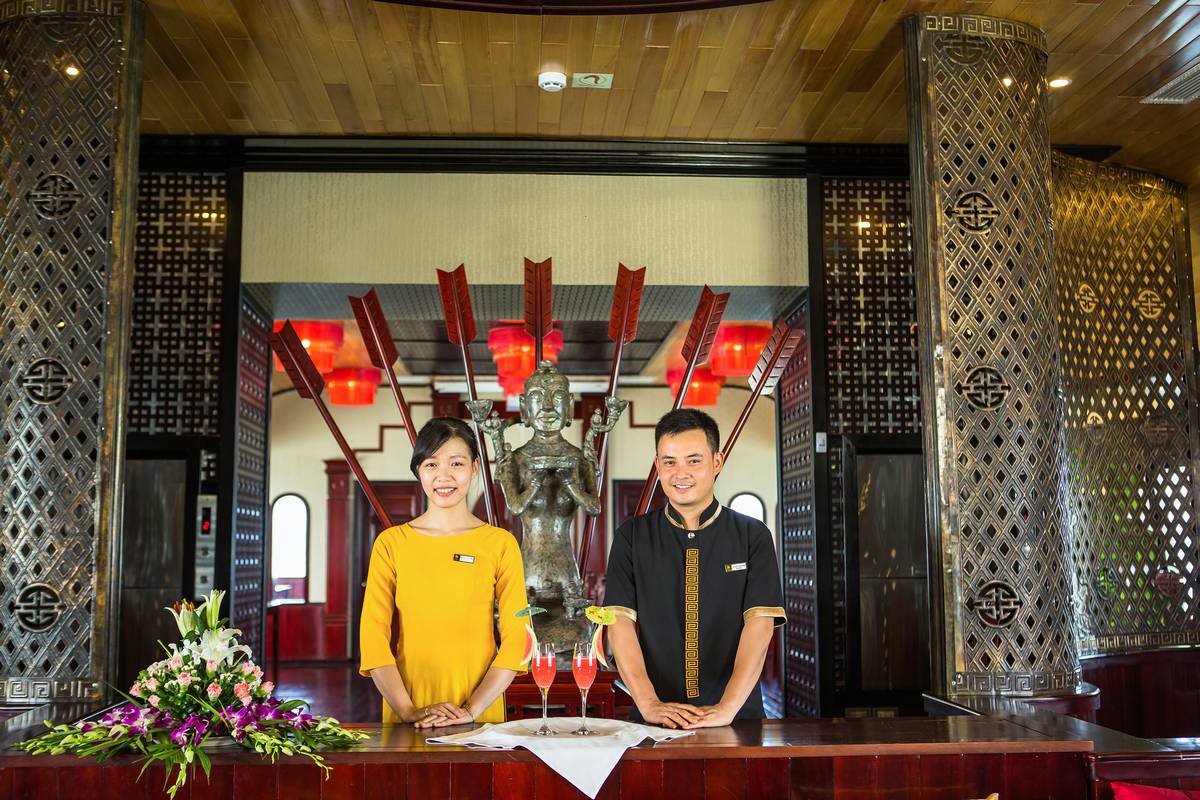 The food was delicious and plentiful. The rooms were beautiful and the beds were comfortable. It was relaxing and peaceful, but there were a lot of activities to keep us busy. They also take the time to explain the itinerary to you and also educate you on the "green bay" initiative which looks to try and keep the local area pollution free. I would love to go back and do it again!
What a wonderful experience in Bai Tu Long Bay. Wonderful itinerary planned and executed by the team. We even got a surprise honeymoon cake! Glass water bottles and the Green Ha Long Bay initiative is also a plus! The lunch and dinner was top notch dining experience. The rooms were big and 6 star quality. Awesome cruise!