Halong Bay
Halong Bay in the Gulf of Tonkin or the Bay of the Descending Dragon consists of 1969 limestone islands on the watery landscape, living local life with some small floating villages, deserted sandy beaches, admirable wonderful caves.
A recognized Natural Wonder of the World, Halong Bay is made up of thousands of sculpture-like limestone peaks jutting out of the aquamarine waters, creating islands of varying shapes and sizes for a must-visit destination in a lifetime.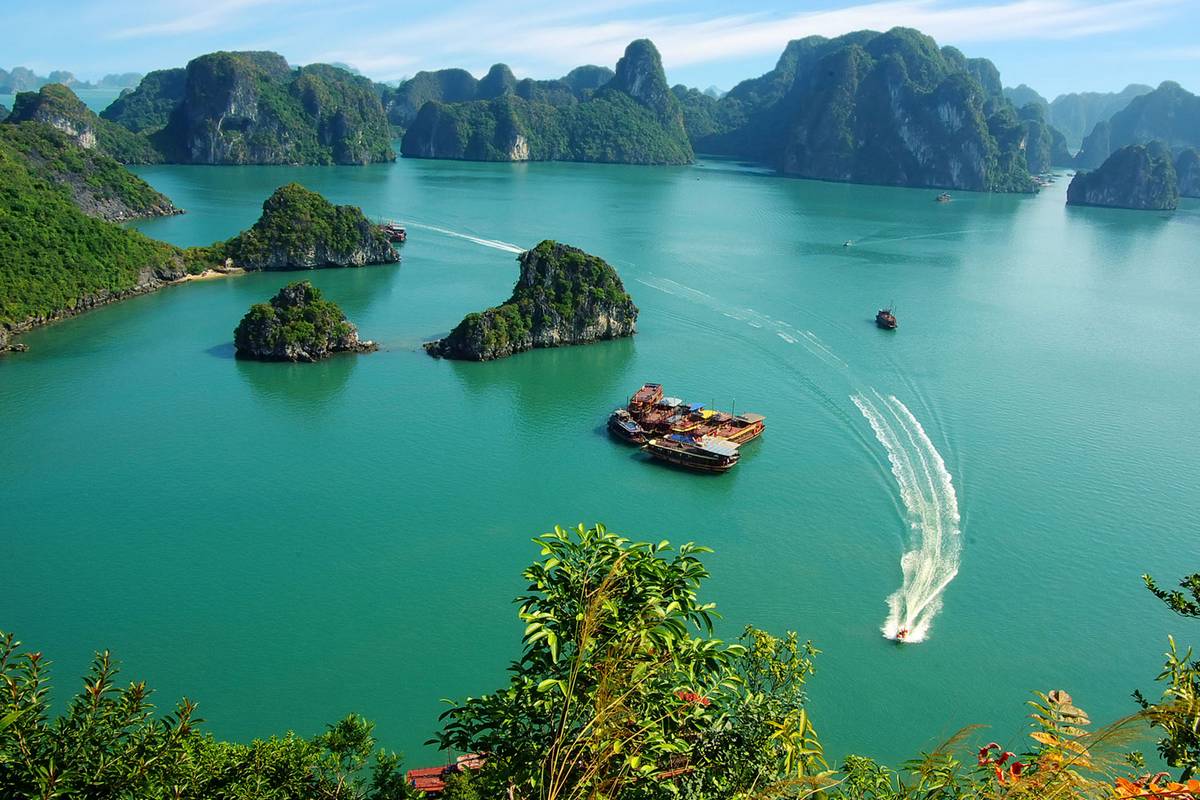 Bai Tu Long Bay
THE BAY LESS TRAVELED
Being a part of Halong Bay, the World Heritage Site, Bai Tu Long Bay is well known for its magical beauty of nature being less impacted by mass tourism. It is a bigger part occupying 3 quarters of Ha Long Bay, which is rich in biodiversity, better environment and naturally marvelous landscape.The bay is dominated by thousand limestone karsts and islets which rise out of the waters of the bay;there are some caves and grottos spread throughout the bay. Most of island is uninhabited becoming home of some flora and fauna.
Some amazing attractions to be discovered in Bai Tu Long Bay: Cong Do area covering 23 square kilometers with hundreds of limestone islands in rich biodiversity and home of many species. Thien Canh Son cave in Hon Co Island, a nice appealing site for observing the geological value of nature, Vong Vieng fishing village, beauty of local floating life, a very unique local life on water of World Heritage site.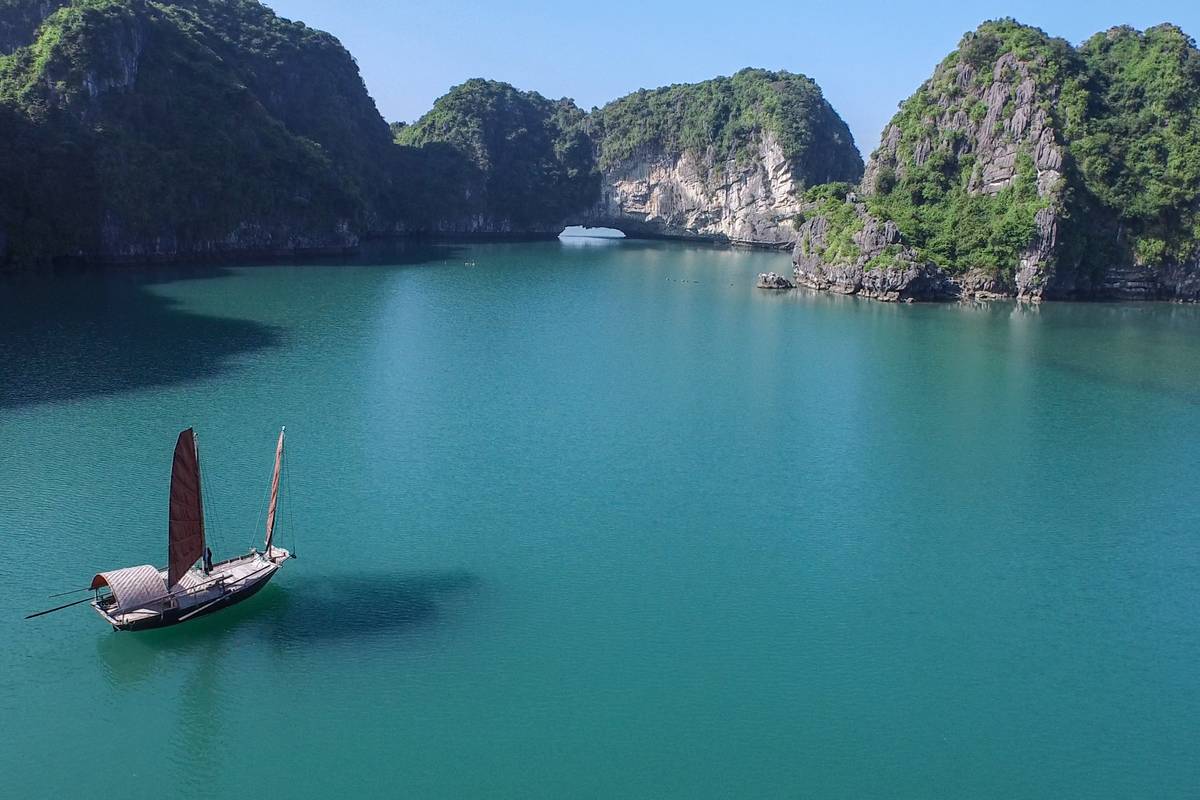 Thien Canh Son Cave
Halong Bay is well known for its phenomenal limestone formations and wild sandy beaches but its geomorphology includes many fantastic caves. While cruising to discover Bai Tu Long Bay, passing through islets, you will have the opportunity to visit the marvelous thousand-year old Thien Canh Son cave on Paradise Island.
Following a narrow path to enter the cave you will be astonished by this spectacular and breathtaking masterpiece of nature. The climb is a little bit tough with elderly but totally fine with the young and middle age people. But the view from the top is absolutely worth it!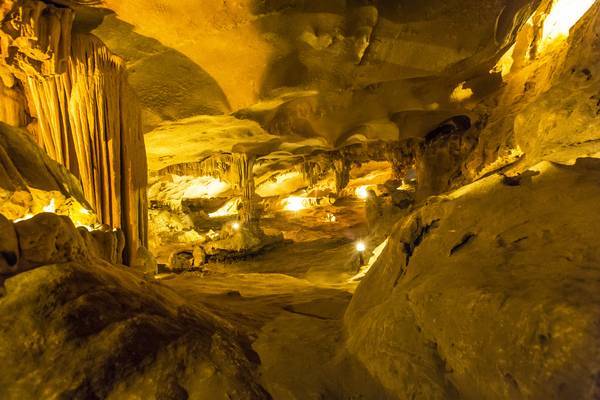 Vung Vieng Floating Fishing Village
In the past, Vung Vieng fishing village has a population of hundreds local of livings. They live on fishing and tourism activities, with food and water being transported from the mainland of a dozen kilometers from there. The colorful floating houses, home to multiple generations, give you a sense of the lifestyle of the local people.
Nowadays, according to the policy of authority, all of the residents of floating village have to move on land to reside for the sake of ensuring children's education and life quality but we still believe that Vung Vieng village is still an interesting attraction that partly provides our guests a glimpse of "floating lives" on Halong Bay. It was an outstanding feature of local fishing villagers living on the World Heritage Site.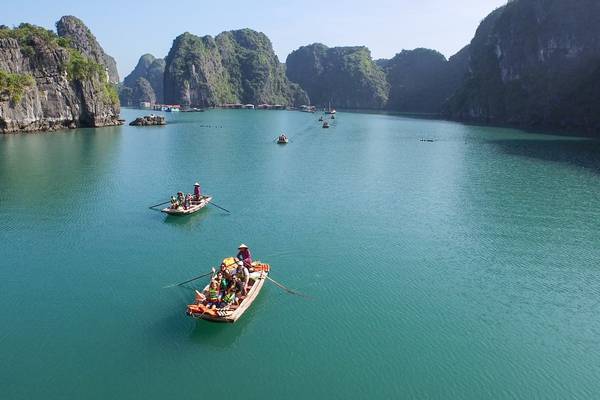 Yen Duc Village
A village on the way between Hanoi and Halong Bay, Yen Duc village is currently one of the few villages in the Delta still retain traditional agricultural life and sincere beauty of rural life with the golden rice fields in harvesting time, the gardens of areca trees in the sun. Considered as a "Stone wall" under the war, the village was a cradle of revolutionary movements with many brave, ingenious heroes and local people sacrificed to protect their hometown.
Similar to another rustic countryside, the local people here are very diligent, gentle and optimistic. As a community-based tourism program, Yen Duc village offers you day trip, water puppet show and overnight stay experience to help you learn more about Vietnamese culture and understand local life in a unique way.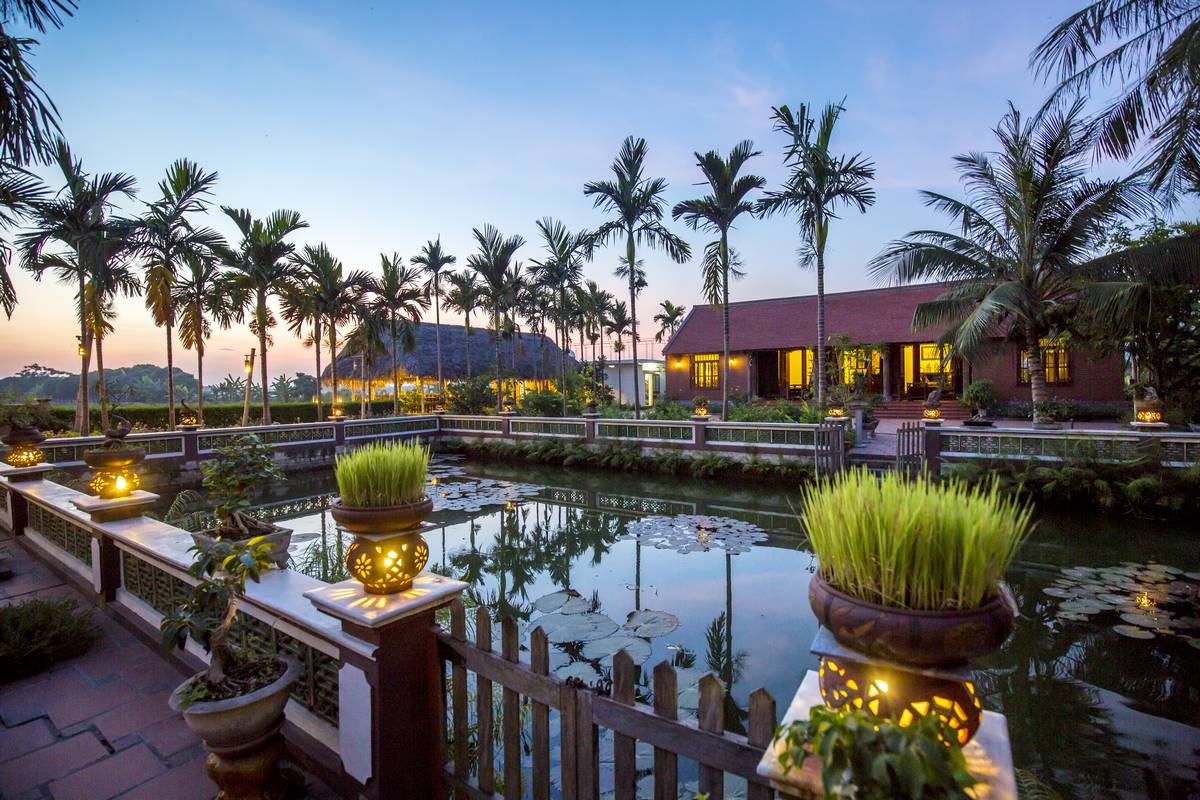 The food was delicious and plentiful. The rooms were beautiful and the beds were comfortable. It was relaxing and peaceful, but there were a lot of activities to keep us busy. They also take the time to explain the itinerary to you and also educate you on the "green bay" initiative which looks to try and keep the local area pollution free. I would love to go back and do it again!
What a wonderful experience in Bai Tu Long Bay. Wonderful itinerary planned and executed by the team. We even got a surprise honeymoon cake! Glass water bottles and the Green Ha Long Bay initiative is also a plus! The lunch and dinner was top notch dining experience. The rooms were big and 6 star quality. Awesome cruise!